Thursday 2014.09.04 –Day 4 at the Getxo Bowl-A-Rama 2014
On Thursday not only the kidney pool was sessioned heavily but the concrete halfpipe also got it´s share of good use.
Overview: Alex Sorgente – tailslide on the hip

Danny Leon – body jar

Giorgio Zattoni – floats an backside ollie

Chris Russell – FSA

Omar Hassan – lien to tail

Murilo Perez – backside air

Filipe Foguinho – frontside boardslide

No post without a grind fom a pool contest. Ian Campbell – smith grind

Cory Juneau – goes high on this FSA into the dark sky above the La Kantera kidney pool.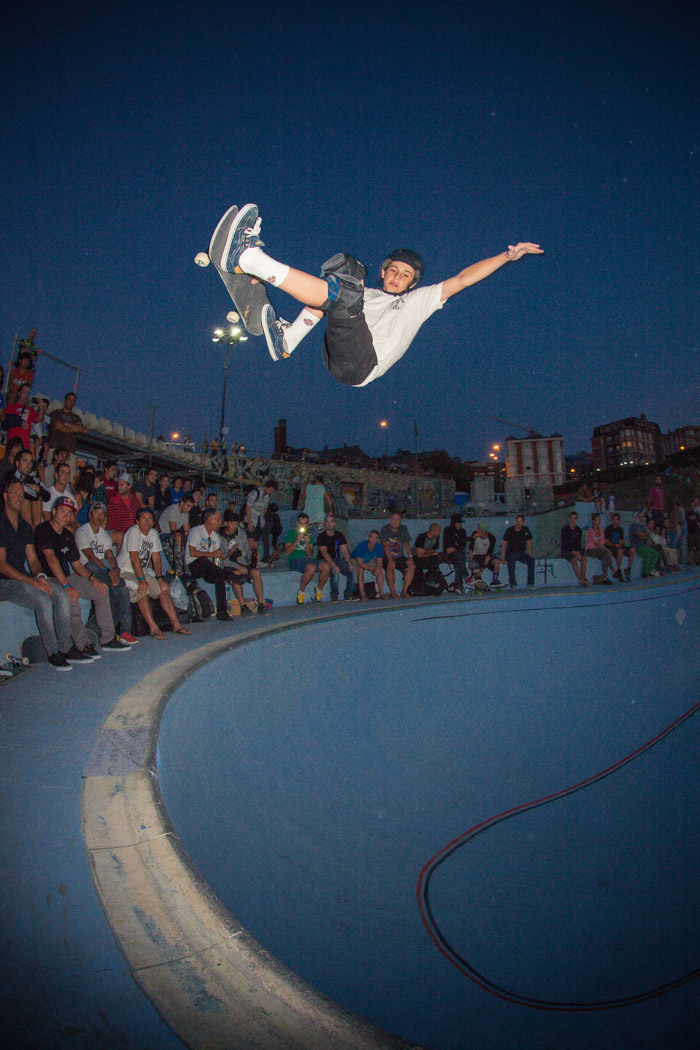 Peace – artwork by Txus