So after a little adventure with Air France that included a longer than planned stop at the world famous Paris Charles de Gaulle airport. It´s maybe not as bad as it may look but it´s pretty bad and if you can, just do yourself a favor and avoid it.
Arriving in Bilbao we were greeted with hot and sunny weather – perfect! Got the rental, checked in the bed and breakfast and made it to the La Kantera skatepark by late afternoon.
Some US pool shredders like Raven Tershy, Grant Taylor, Peter Hewitt, Raney were already at the park sessioning with Alain Goikoetxea, Danny Leon and some local rippers.
So after Mondays mellow session more and more skaters showed up on Tuesday and the sessions started to heat up and it´s gonna get better each day till the finals on Saturday.
Make sure to not miss this one! If you can´t make it to the La Kanterea skatepark do not miss the live stream on Saturday.
More info, riders list etc. click here
La Kanterea overview

Monday session:
Alain Goikoetxea – lipslide

Danny Leon – bs air to noseblunt

Grant Taylor – ollie to truck, not too bad for a telephone photo.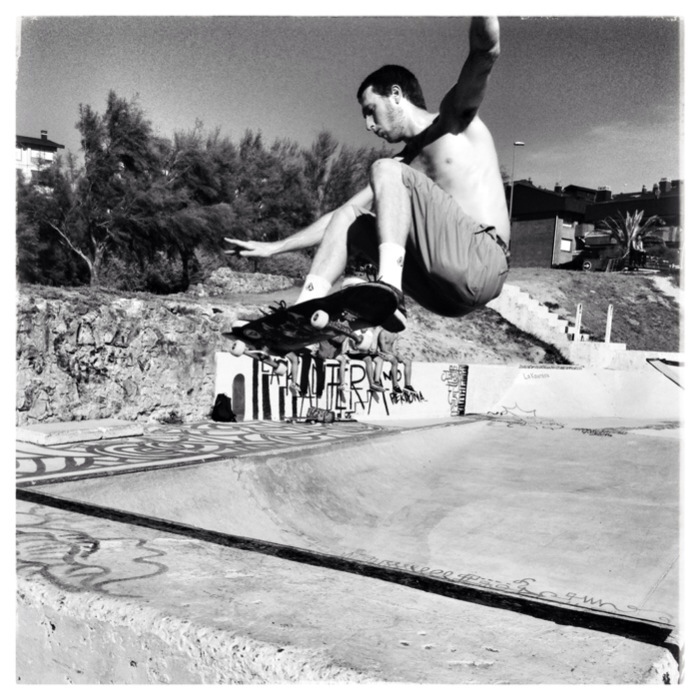 Tuesday session:
Daniel Cuervo – one foot invert to fakie

Chris Russell – grind to tailslide

Cory Juneau – nose grind