Sunday session at Bryggeriet
As it was raining all day on Sunday some vert hungry skaters were more than happy when John Magnusson opened up the Bryggeriet skatepark for a night session on the vert ramp.
– Riley Stevens was shredding hard on his first session on a vert ramp.
– Chris Russell did frontside hip-hop inverts… wow, try that, threw some eggs and did head high frontside airs.
– Willis Kimlbel was flying over the ramp with boned out bs airs and tall andrecht handplants.
– Tyler Edtmayer showed some high airs.
– Mark Scott caused some chaos.
– Alex Sorgente smashed the coping with his body jars.
– Björn Lillesoe had nice bonelesses.
– Neal Hendrix stalled inverts to fakie and blasted some high airs.
– Sean Goff did smith grinds, sweepers and laybackairs.
– John Magnusson dropped in a few times and just did perfect runs with a ton of tircks.
Thanks to John Magnusson for the great session and a fun weekend in Malmö.
Photography by gerdrieger.com
Riley Stevens – FSA.

Young Gun Tyler Edtmayer – bs air

Chris Russell – eggplant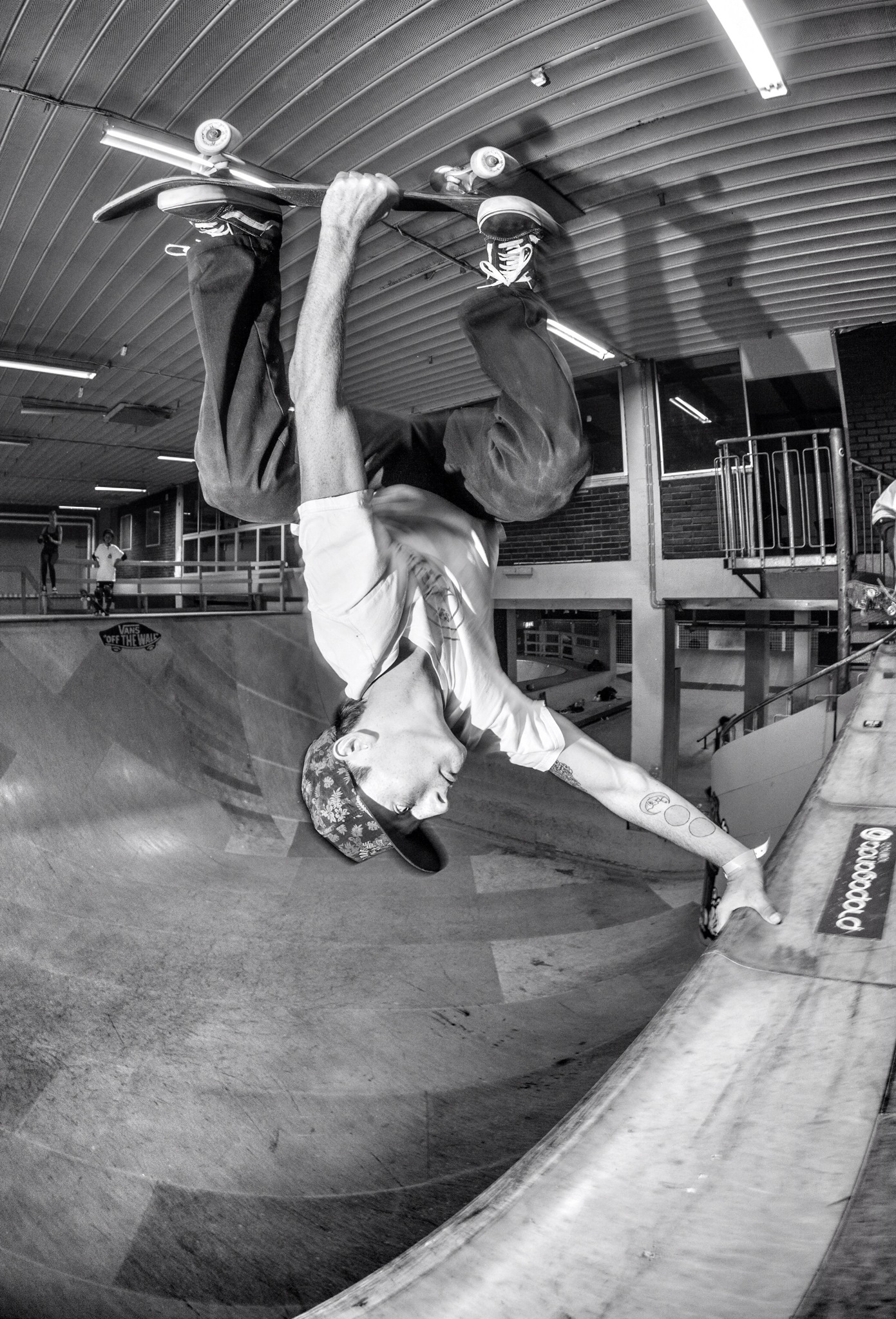 Willis Kimbel – bs bone air