Some more pics from the weekend.
Heavy clouds were hanging over Stapelbaddsparken skatepark all weekend with a short shower here and there but on sunday the rain just would not stop so it was decided to go with saturdays semi final results as the final results.
Murilo Perez – lien cross bone with style and power
Björn Lillesoe – boneless boost on the tall bank, hiding behind his board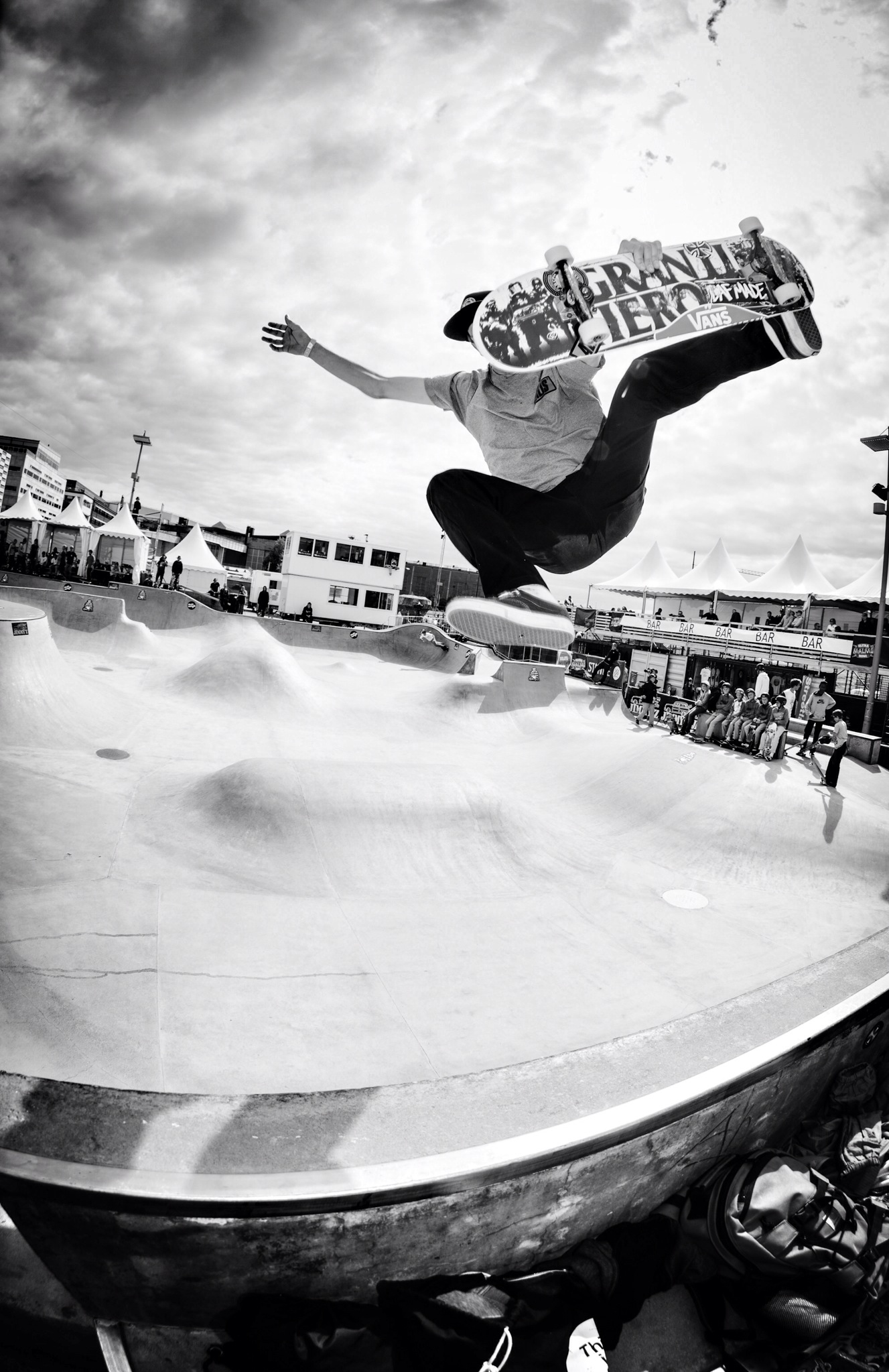 Cory Juneau – fs noseblunt on the bank.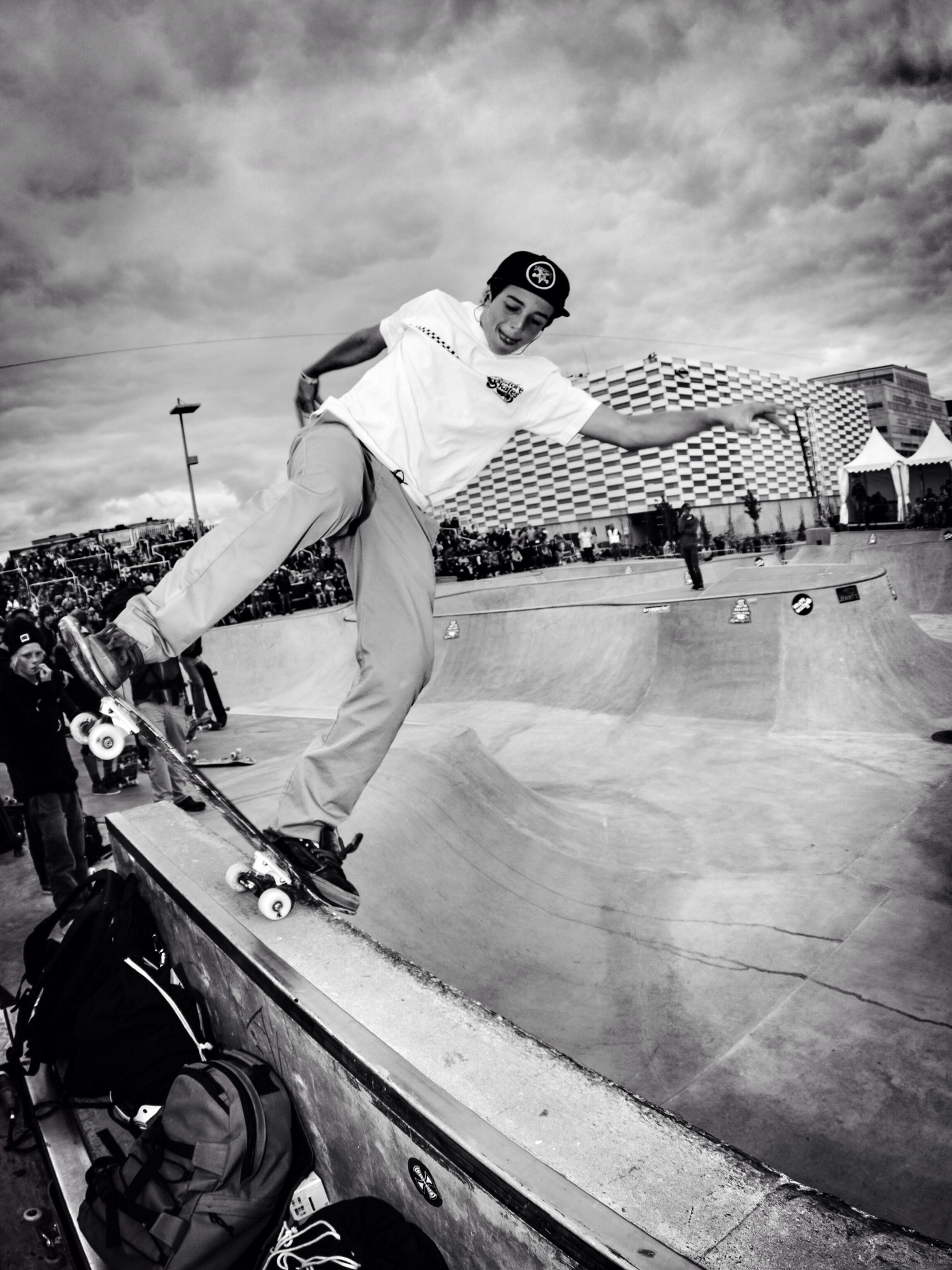 Ruari Britee Steer – flying in from Scotland with this FSA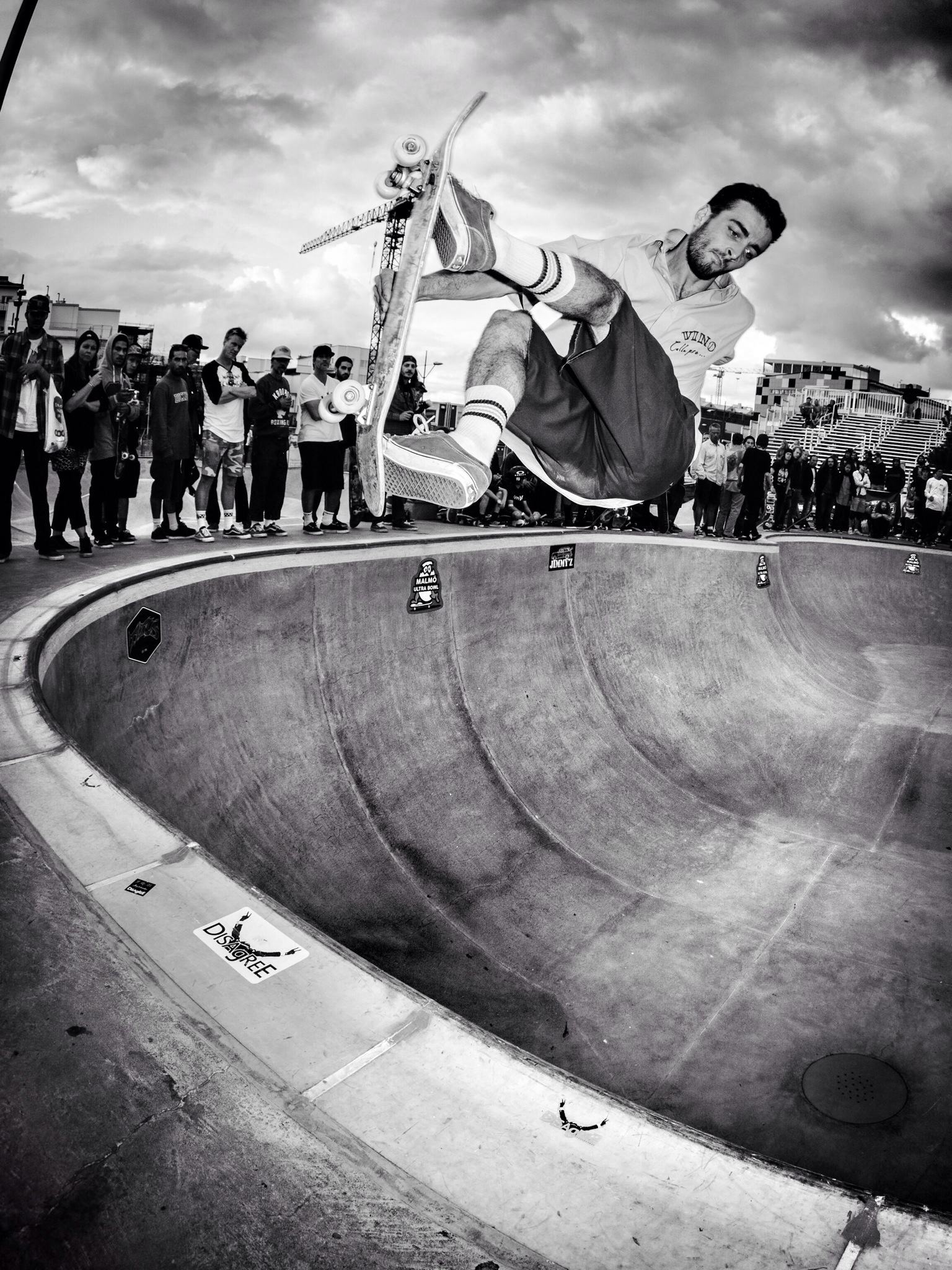 Josh Rodriguez – boneless into the corner
Nick Peterson – crailslide
Alex Sorgente – powerful tailgrab
Oskar Rozenberg Hallberg – corner grind
Chris Russell – good buddy
Results:
JUNIORS
1 KEEGAN PALMER 84
2 KALLE BERGLIND 82
3 OSVALD HARRYSSON 78
4 TYLER EDTMAYER 73
5 HERMAN MÖLLER 71
6 HUGO BOSERUP 69
7 ALANA SMITH 60
8 SIMON SAL 58
9 LUDVIG HÅKANSSON 56
10 MARKUS LINK 54
11 JONAS BÜNGER 53
12 ALESSANDRO MAZZARA 52
13 GABRIEL VIKING 51
14 LEON RÜB 46
15 AXEL KÄLLMEN 43
16 CARLOS THÖRNBERG 40
17 JAKOB KRISTOFFERISCH 39
18 WILLIAM PERSSON 38
19 LUDWIG LILJA 37
20 MILO WADSTRÖM 36
21 FINNIAN ROCILLO-MARTIN 30
22 CARL ÅSTRÖM 29
23 FELIX KÖPPE 29
24 NILS CERVIN 23
GET SET GO
!
1 ALANA SMITH US
2 JULIA BRÜCKLER AUT
3 EMMA FASTESSON LINDGREN SWE
4 MIMMI LECKIUS SWE
5 AMELIA BRODKA US
6 LOIS PENDLEBURY UK
7 SARAH MEURLE SWE
8 HELENA LONG UK
9 TONJE PEDERSEN NOR
10 MARY SWEET FRA
11 KATTA STERNER SWE
12 JOHANNA JUZELIUS SWE
PRO/AM
1 OSKAR ROZENBERG HALLBERG 90
2 ALEX SORGENTE 85
3 CHRIS RUSSELL 83
4 CORY JUNEAU 82
5 BJÖRN LILLESOE 80
6 MURILO PEREZ 79
7 DALTON DERN 77
8 DANNY LEON 77
9 CODY LOCKWOOD 76
10 JOSH BORDEN 75
11 NICK PETERSEN 75
12 SIMON KARLSSON 72
13 JOSHUA RODRIGUEZ 72
14 KEVIN KOWALSKI 70
15 ALEX HALLFORD 70
16 FERNANDO BRAMSMARK 69
17 GUILLAME MOCQUAIN 68
18 WILLIS KIMBEL 66
19 MATTIAS INGERSTEDT 64
20 JULIEN BENOLIEL 63
21 HUNTER OKANO 64
22 DAVID STENSTRÖM 64
23 STEFAN BOUSSAC 62
24 DRAKE MOHR 62
25 SKY SILJEG 61
26 MARTINO CATTANEO 61
27 RILEY STEVENS 60
28 ROBBIE RUSSO 59
29 DANIEL VARGAS 58
30 DANNY TUMIA 58
31 ANDREAS LINDSTRÖM 56
32 VINCENT MATHERON 54
33 FRANK FARIA 53
34 ADAM HOPKINS 51
35 BALDER LEHMAN 50
36 DANIEL CUERVO 48
37 TREVOR MORGAN 42
38 JEREMY TUFFLI 41
39 CHRISTOPHER BAJO 39
40 STEVEN REEVES 0