Hamburg has some rad concrete spots and is really worth a visit and if you´re lucky you might even session with Lester Kasai.
Spots to go: Rote Flora Bowl, Fruchtallee Bowl and the brand new IGS Snakerun and if you take a short drive north there´s the Neumünster Pool and a gnarly 3/4 Pipe from the 70´s.
Photography by Gerd Rieger and Axel Torschmied
Rote Flora overview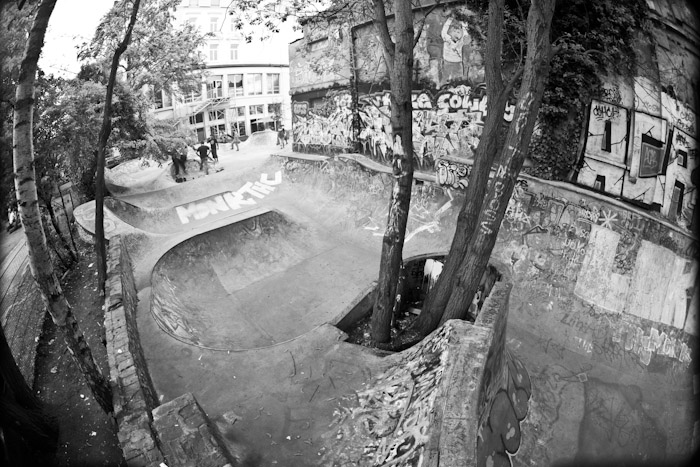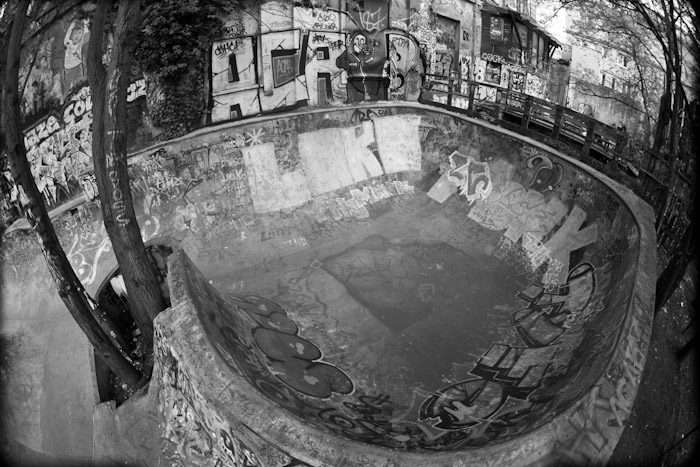 Dietsches with a thirsty frontside slash – cheers

Tim Boom, local shredder frontside air over the shallowend stairs at the Fruchtallee Bowl.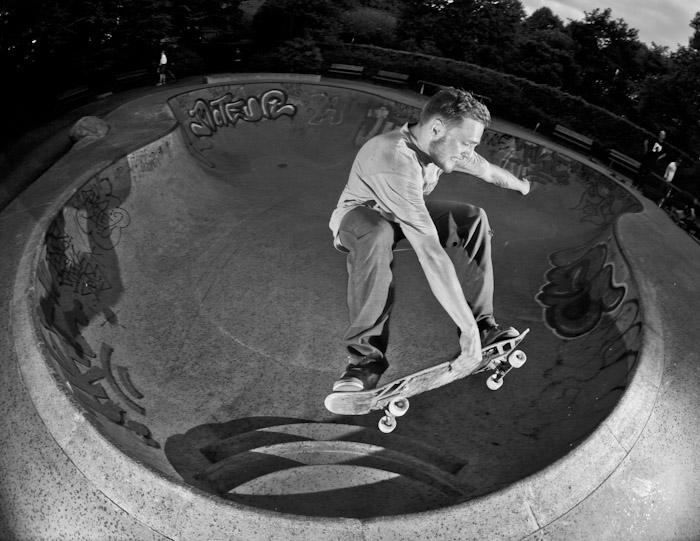 Tim has some gnarly tricks and lines at fruchtallee, fs rock on the hip
Eric Möller, has the Fruchtallee Bowl dialed, speedy lipslide over the shallow stairs.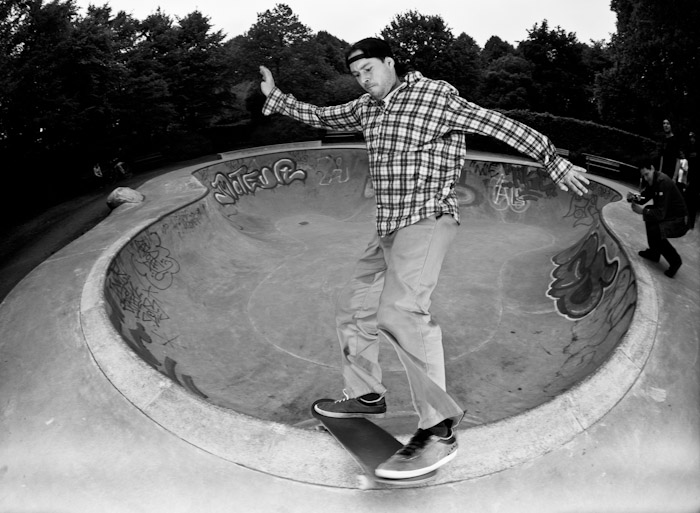 On the way to the new IGSPark we made a quick stop at the legendary Wilhemsburg banks. Axel with a feeble.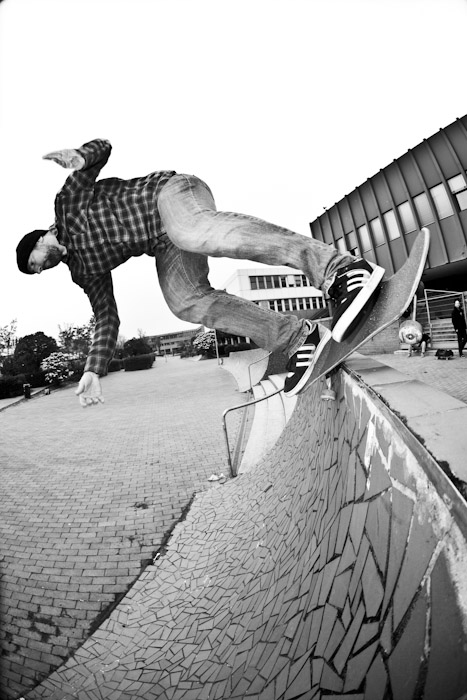 Axel with a classic smith grind at the ISG Snakerun. This is a rad snakerun with lots of poolcoping and fun lines.
The only drawback might be the kinda high admission for the IGS. But all the other spots are free to skate.