Mack gave me my very first fingerboard on my birthday a few days ago, so naturally I had to use it. Where do the top fingerboarders from around the world flock? No, not the glistening, sandy beaches of Tahiti; but rather misty, rural Schwartzenbach, Bavaria. So that is where "Fingy" (my fingerboard's name), Gerd from Bailgun, and I marshaled. First we checked out the Leipzig park in Conne Island, an occupied party-land with a Minus Ramps park. I basically got mo-murdered on warm ups, so we packed the rig, and rallied to Selb for the opening of the new wavepark. Built in 11 weeks, this new creation from +Blackriver Ramps+ was formed by a handful of volunteers and cost roughly €30K. Now kids and adults alike can cruise around a flowing, fast, flawless park near the Czech border. We hung out for the opening, partied like hell, skated in the morning and then cruised to Martin's backyard pool in Schwartzenbach. MVP of the weekend definitely goes to Herwig König for his bottomless trick back and energy to skate all day and night. Runner up MVP goes to the Schinkenbier (smoked beer, tastes like bacon…. email me for details) for being there when no other beer was. Honorable mention goes to the DOUBLE COPING on the Selb vert ramp. Why have just one coping? Giant thanks to Martin and his lovely family for everything, you guys are truly the best. Also big thanks to the Nuremberg crew, Kaktus and the Selb crew, and to Chicken, for being cute.
Text: Lenore Sparks
Photos: Gerd Rieger and Lenore Sparks
Herwig König testing the new Selb park with a dump truck on the bank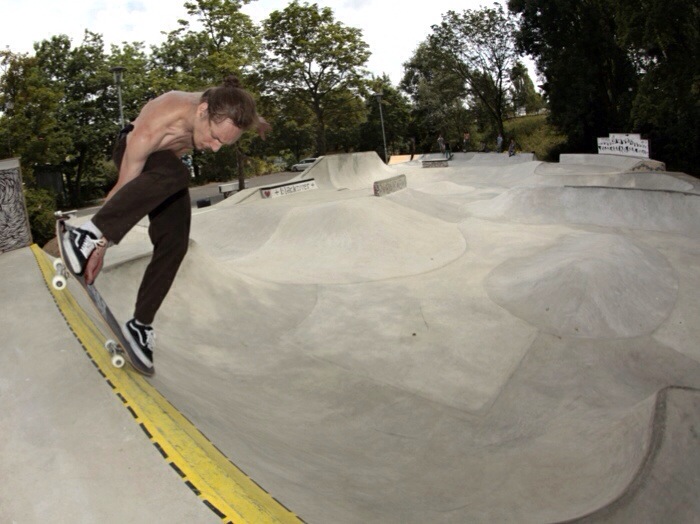 The Mayor of Selb with the crew who instigated and built the park with a lot of other helping hands.

More supporters of the project
Local ripper with a tailslide transfer.
Some nice tile work.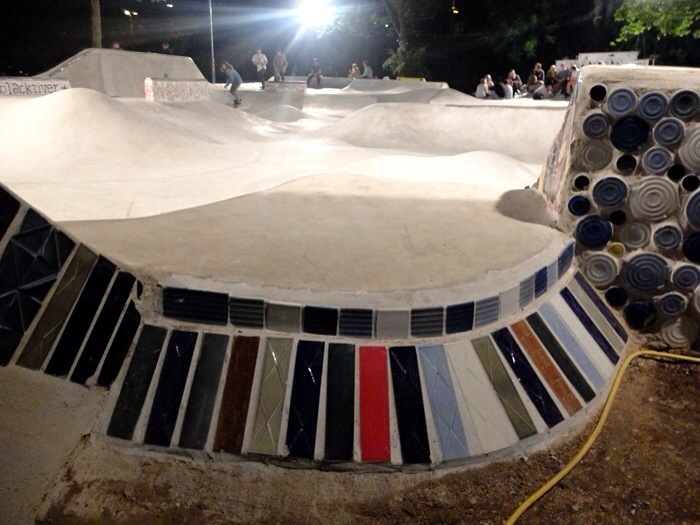 Herwig smith grinding the corner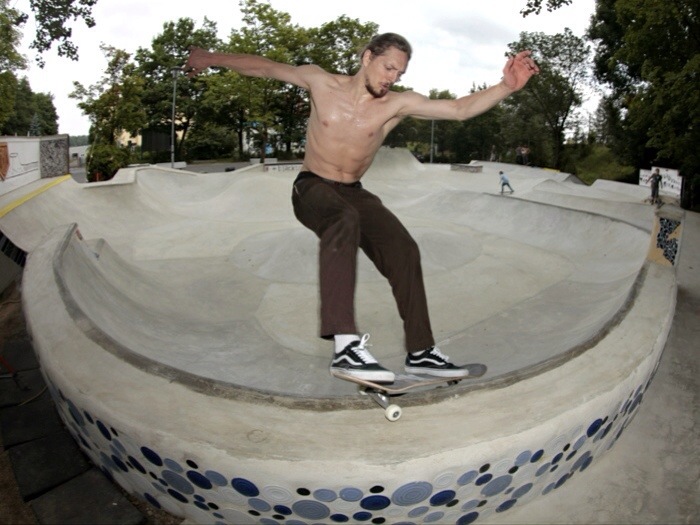 The session/party lasted well into the night
More fun!
More work from the Foculo team
Herwig back D on the extension.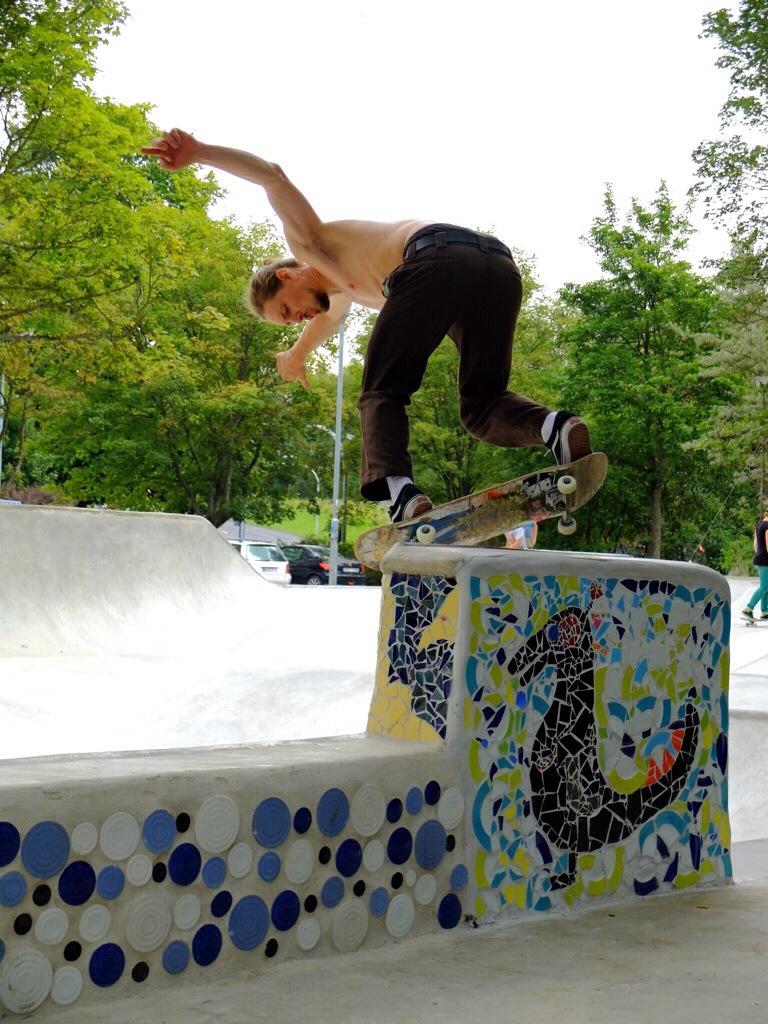 Leipzig Spotcheck
Overview
Lenore frontside grinds the "pizza oven"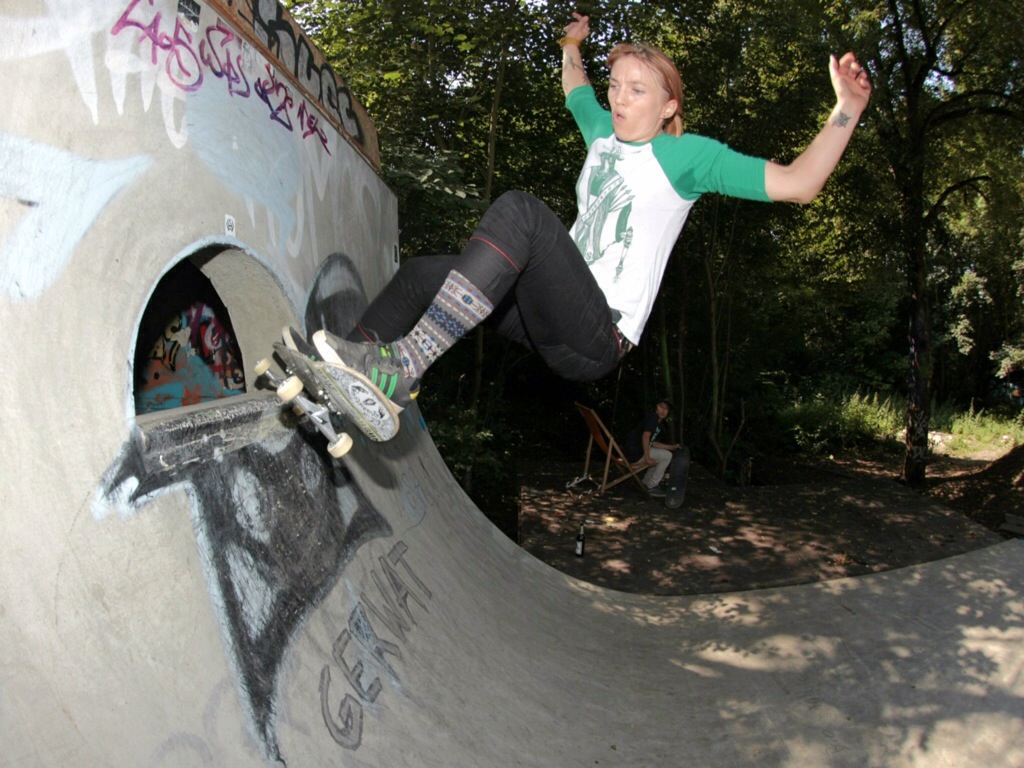 Schwarzenbach
Martin Ehrenberger carve grinding his backyard bowl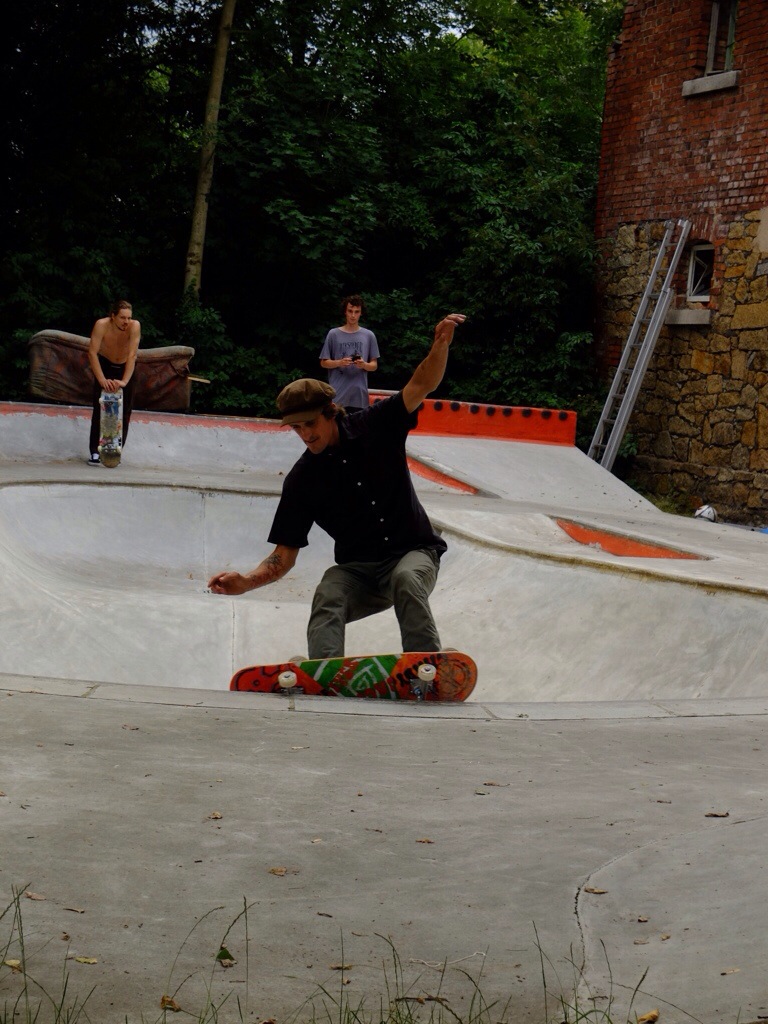 Lenore: "Herwig, skate better!"
Herwig: "Lenore, Film better!"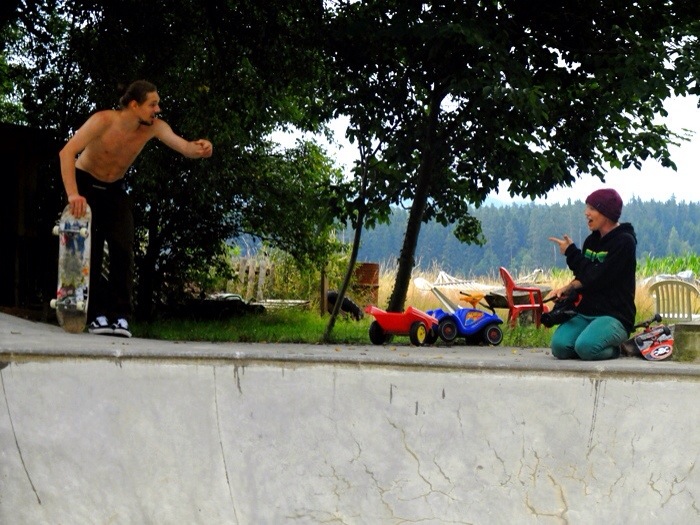 And then this happend: Herwig, backside kickflip to back-D to smith stall.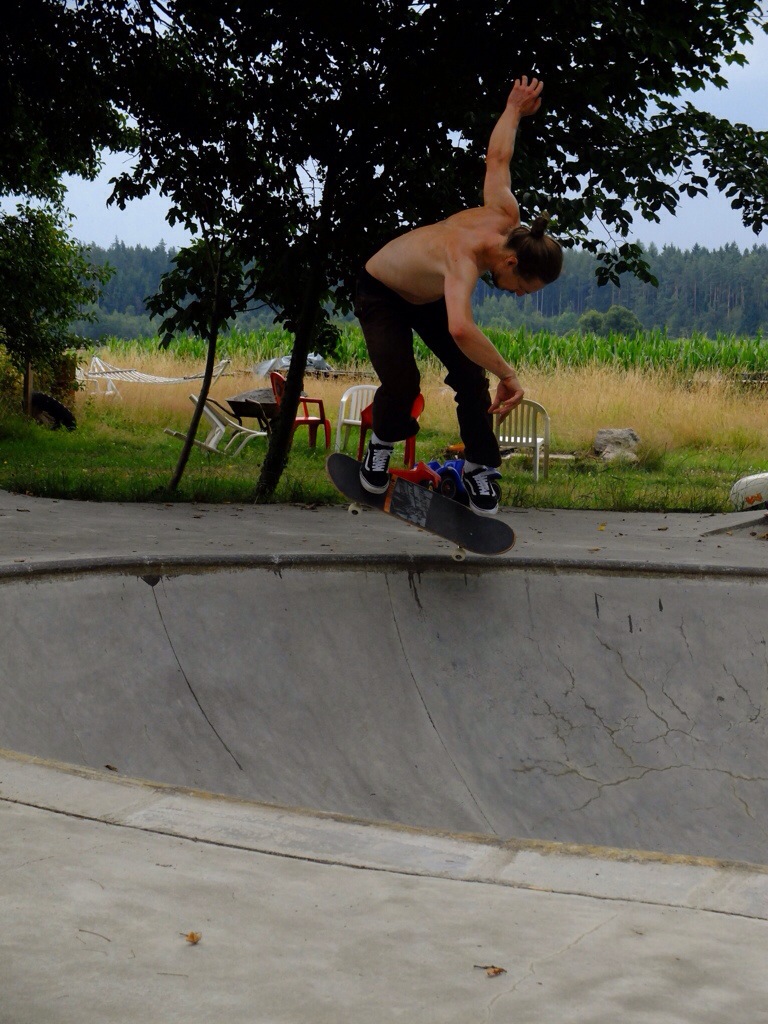 Herwig was on fire – front blunt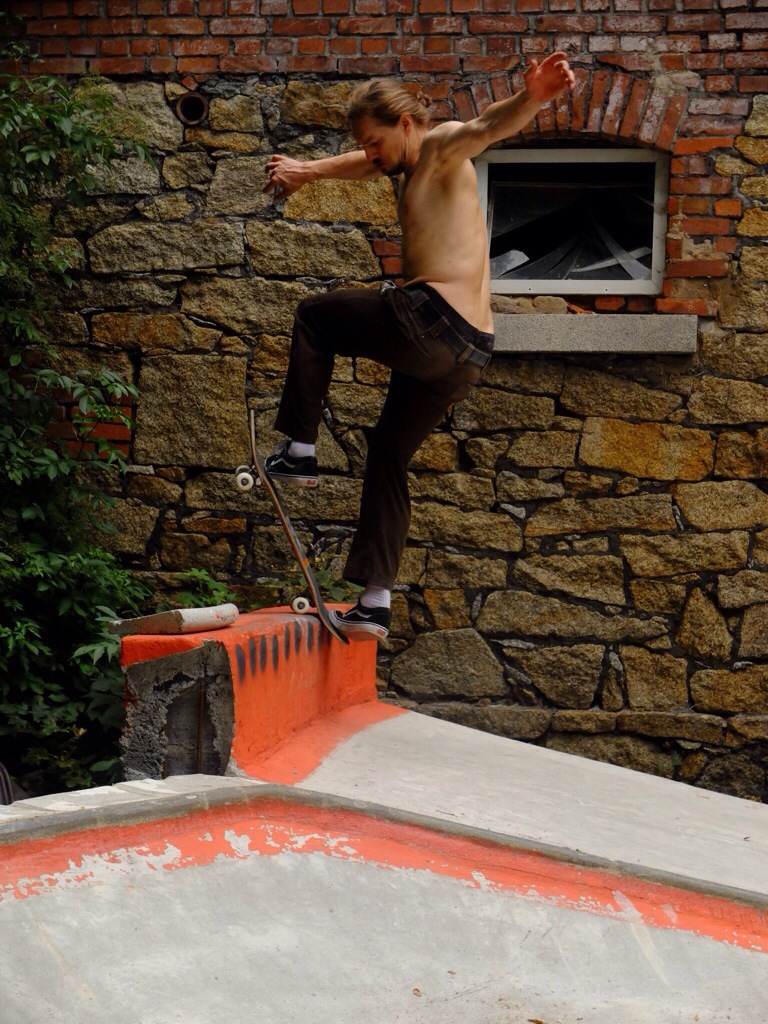 NBD coffin grind by Mike Prößler with Herwig and Johannes Jahrreis
joining in on the fun.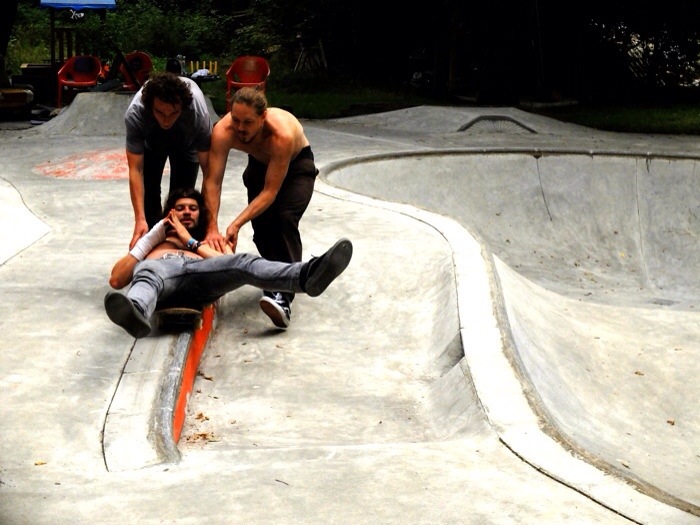 Lenore enjoying an after session monty grind
Thanks to Martin for the FUN session at his bowl.
Martin, Chicken with new friend Mike Prößler and Noah on the swing.