Yesterday the 5th Annual Skateboarding Hall of Fame induction ceremony was held in Costa Mesa.
with the following 2014 inductees:
1960s – Gregg Carroll
1970s Era One – Jim Muir
1970s Era Two – Steve Olson
1980s Era One – Lance Mountain
1980s Era Two – Natas Kaupas
1960s Women – Laurie Turner DeMott
1970s Women – Ellen Oneal Deason
It was a realy nice event with a lot of cool stories from the all the legends.
A good history lesson. And maybe we´ll see some European skaters getting an award someday…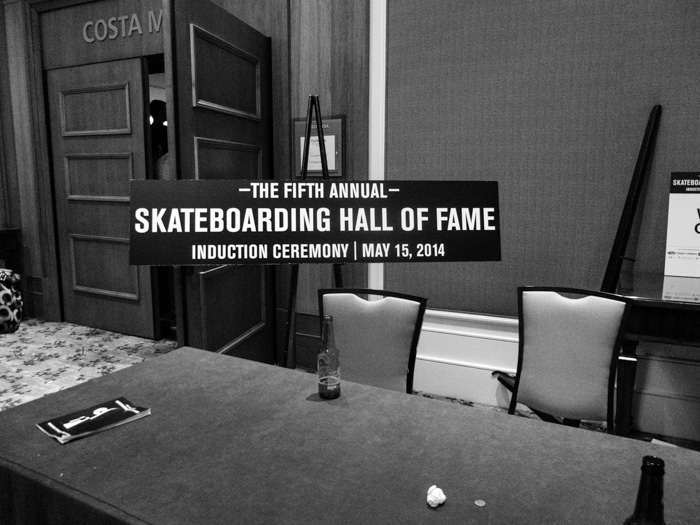 Some historic stuff on display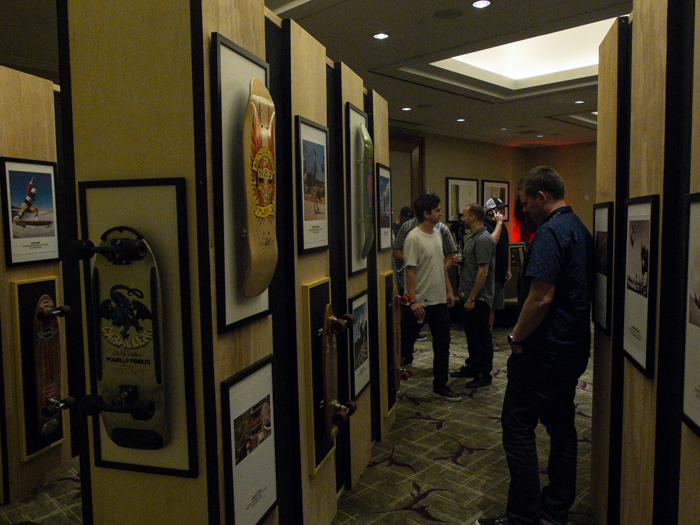 Dave Hackett

Grant Brittain happy with his well deserved award

Steve Alba and Stan Hoffmans son introducing the Pipeline Skatepark

Stan Hoffmans son with award

Stan Hoffman and Grant Brittain

Fauso Vitello

Laurie Turner Demott

Gregg Carroll´s dauther read the speach her dad wrote for his induction before he passed away.

Ellan Oneal Deason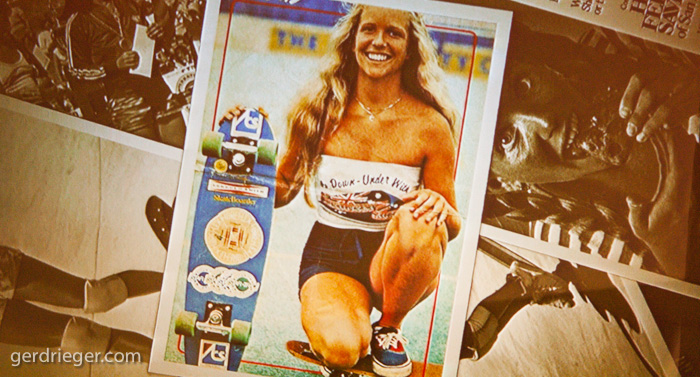 Ellan Oneal Deason happy with her award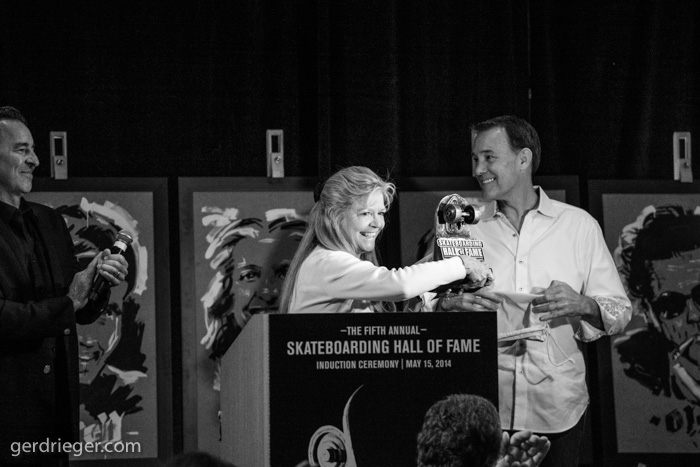 Geln E. Friedman and CR Stecyck introducing Jim Muir

Jim Muir proudly holds his award

Steve Olson didn´t need his reading glasses he went for the shades instead

Dave is stoked for Olson

Lance Mountain friends from Skate City days John Lucero, Hagop Nagarian and Jeff Grosso
singing a song for Lance. Where´s Neil?

Lance Mountain and his award

Skip Engblom introducing Natas Kaupas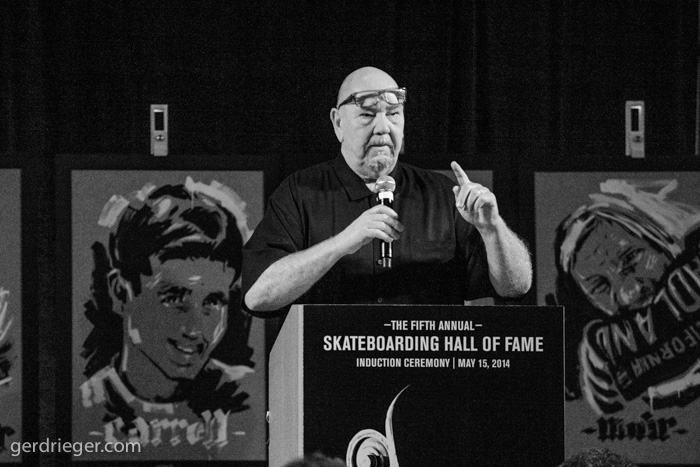 Natas and Skip

Thanks to Josh Friedberg, Erika Klein and Jim Gray.
More info about the Skateboarding Hall of Fame here