The IGS skatepark in Hamburg is one of a very few parks in Germany with lights and with the days getting shorter quickly that is a very nice feature. After a session at the Fruchtallee bowl Wolfganster and I headed over to the IGS for second session and we ran into two legends from Hamburg Jan Waage and Robert Wolff, hadn´t seen those guys for like 20 years!
Everybody was stoked and we had a great session and a few brews after.
Jan Waage – ollie

Robert Wolff – front rock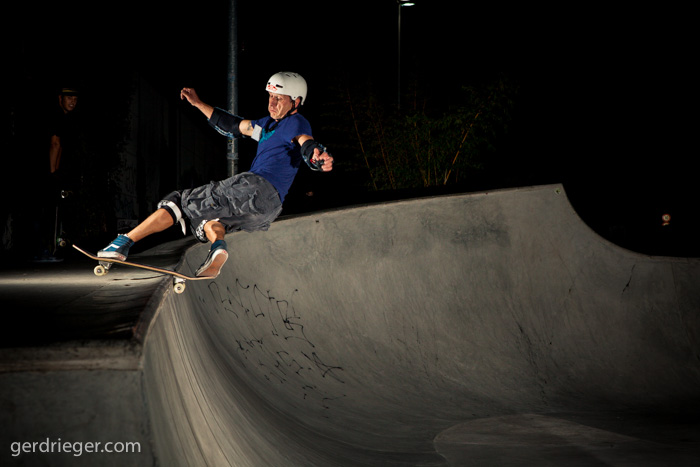 After session stoke – Robert and Jan.