Vans Pool Party 2014:
Some crazy skating last weekend at the VANS POOL PARTY 2014 and some surprizes too.
The kids were on fire and totally taking over the Pro division, wow who would have thought that before the contest? The likes of Pedro Barros, Rune Glifberg, Omar Hassan, Giorgio Zattoni did not make it into the finals… amazing. Here´s some pics from the weekend more will follow in the next Bailgun issue coming soon!
Chris Miller 1st Place legends – when Miller stays on on his runs he is pretty much unbeatable at the Combi.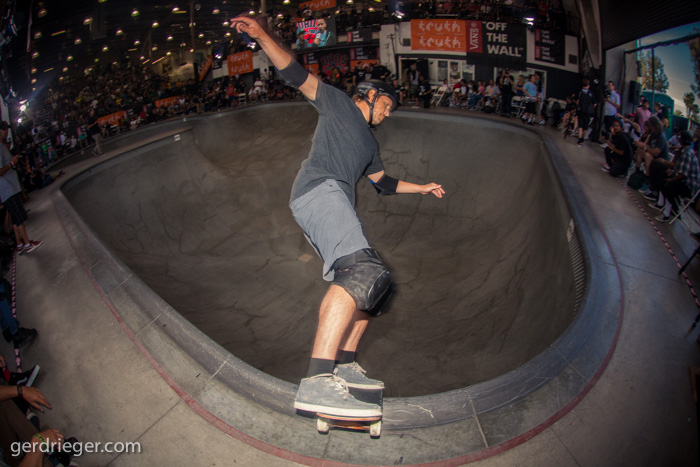 Hosoi 3rd place legends – Christian had good lines some high bs airs in the corner pocket of the square, floted bs ollies in the round with one of the best styles in skateboarding.

Eric Nash – he had some rad and solid runs but didn´t quite make it to the podium, he threw some high indy airs, inverts, egg plants, corner smith grinds and acid drops into the square.

Brian Patch 2nd place Masters – Patch was shredding with fast lines loooong grinds, high airs stalled inverts and good lines.

Tristan Rennie 1st place Pro – had a million tricks and lines and combined that to some winning runs.
Divebombing and indy air.

Josh Rodriguez 2nd place Pro – he shredded the whole combi with speed, style, tricks and lines. Eggplant 360, fs bluntslide around the corner, front feeles around the corner, high airs and then some. Lien air.

Josh Borden – smith grinding the round but also had a Mc Twist and Andrecht to fakie and some great lines.
Smit grind

Tom Schaar was blasting high air all over he combi and also threw in some 540´s and 720´s. Stalefich corner.

Pedro Barros did not make the finals…wow. But he still blasted some of the hiest airs – stalefish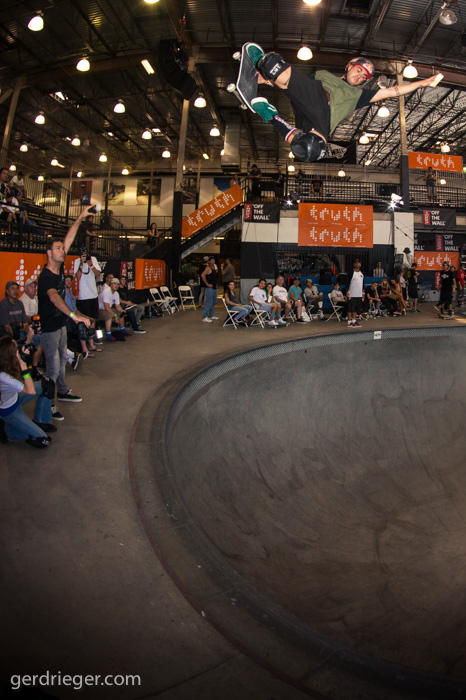 Chris Russel didn´t make the finals but he was shredding hard, he´s fast and has a rad bag of tricks with frontside boneless to frontside invert or fs boneless desaster about head high just being two gnarly ones.
This might look like your basic corner grind, but he´s going faster that most doing it.