Joel Meyerowitz exhibition at C/O Berlin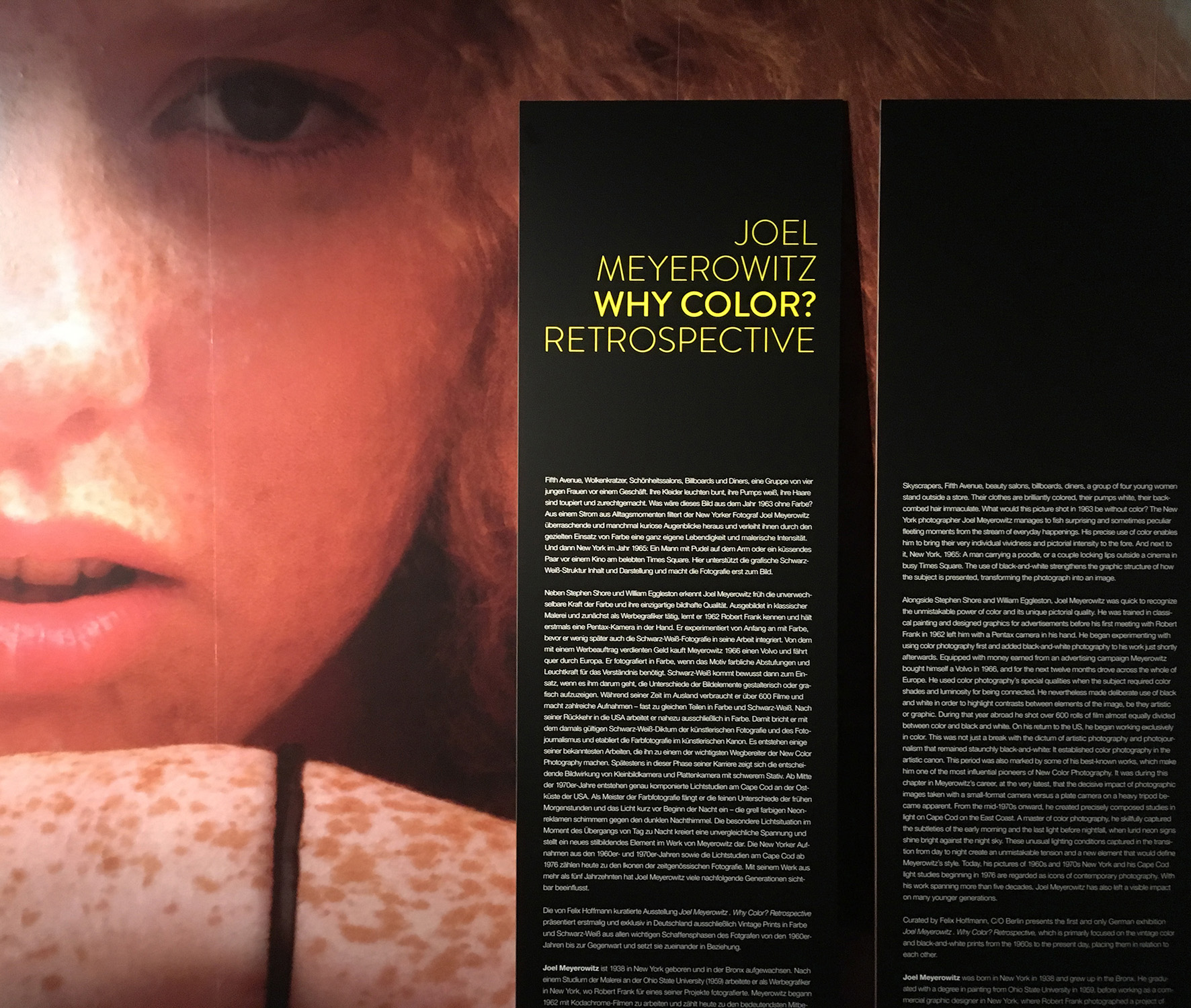 During the issue #23 end production we took some time off to check out the Joel Meyerowitz exhibition at the C/O Berlin.
If you're not familiar with the C/O Berlin, then it's a must see!
C/O Berlin always features some really good and interesting exhibitions. The current one is a retrospective from Joel Meyerowitz and it's not to be missed, if you're in the Berlin area.
It's running till March 11th, so there´s one more week to go and check it out.
Joel Meyerowitz was one of the few first photographers to use color film for his streetphotography. The exhibition shows a great overview from his early black and white work, his color street photography to the Aftermath Project where he documented the clean up works after the 9/11 attacks to his more recent works of landscape photography.
So dont´t miss this one!
For more info check out the C/O Berlin website for future exhibitions.
They also have a nice Bookstore and cafe to hang out before or after visiting the exhibition.
www.co-berlin.org