A day at the ANKER BOWLS
A couple weeks ago I saw two video clips of  the Wolfganster skate two Bowls in Kiel that looked really rad and after a closer look it turns out that these bowls were in the same location next to each other…. wow. And then there was a coment under the clips that the bowls are gonna be gone in the near future. Damn, not so cool. But time to set a up a session and skate these backyard gems before they are history.
So I met up with Wolfganster in Hamburg to head up north to give the Anker-Bowls a visit. But before taking off we picked up Lester Kasai
who is in Germany at the moment and was down to go on a little skatemission.
Thanks to Anker-Ramps for buiding some rad shit.

Private Property – No Trespassing

Wolfgangster grinding a spot that´s nearly impossible to grind, oververt and super tight!



Lester Kasai was in Hamburg and came along to manhandle the coping with some mean smith grinds.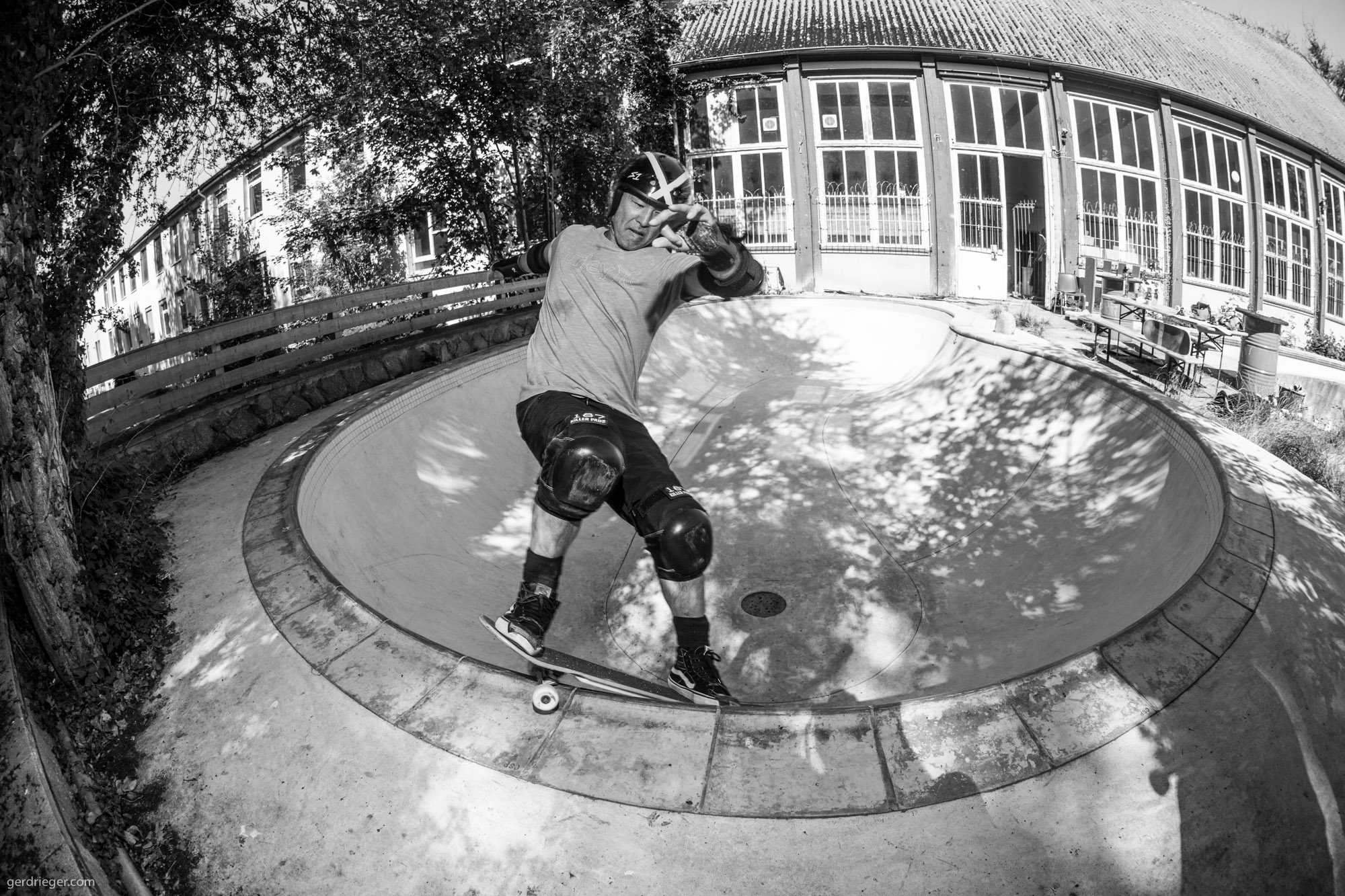 Wolfganster tucks a carve grind. You should have heard the coping scream.



Lester had not done fronside rocks for a while, but after a few tries he had `em down again.



On the way back to Hamburg we decided to make a stop in Neumünster to skate the Kindney Pool Minus-Ramps buit there a while ago. It´s pretty close to a backyard pool with tight shallowend transitions and a nice deepend. We were stoked to see local Philipp Schiller shredding the pool with some moves only locals can do, like backside airs deep to shallow over the hip!!!

Phillip grabing the nose on a grind from deep th shallow, not an easy task either.