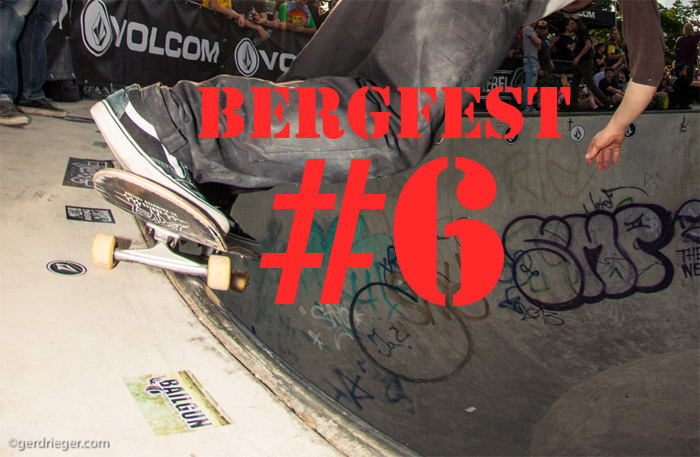 On the 25th anniversary of the construction of Berg Fidel skatepark, a 13 year old deconstructed our preconception of how to skate. The Volcom Bergfest 2014 was jam-packed with action, entertainment (ie. Bands such as Svffer), and best of all: high quality skateboarding.
First place went to Tyler Edtmayer, best illustrated during his finals introduction run. This run would have made any seasoned pro totally psyched. He bailed in his first trick, got back up and proceeded to skate at least a full minute in which he landed nearly every trick he ever learned.
Second place went to Kevin Wenzke with giant fs airs and padless eggplants in the deepend. He is so fun to watch skate. Third place and honorable mention goes to Johannes Haist. In qualifiers, he skated his best, EVER, and landed in one run airs of every sort, -padless, btw- inverts, and crailslide-reverts in the deepend.
Special thanks goes out to Volcom, Koloss Skateboards, Rebel Rockers Garage, RIP, Stan, and all of the sponsors.
Photos: Gerd Rieger Text: Lenore Sparks
Kevin Wenzke – head high frontside air into 2nd place.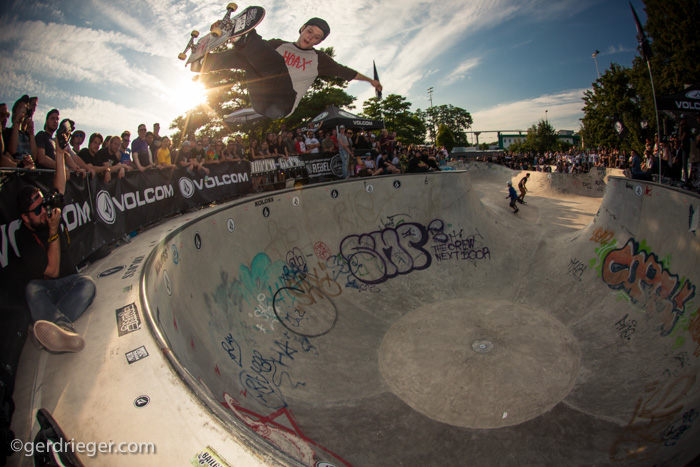 Tyler Edmayer – backside boneless. He also did 540´s high backside airs and had the longest runs with a ton of tricks to shred into 1st place.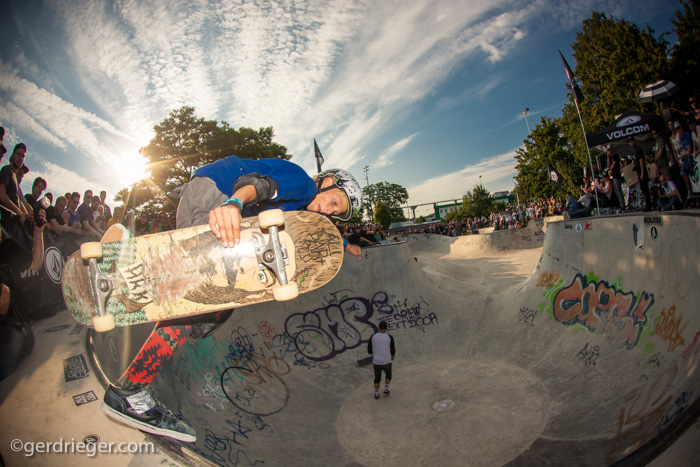 Johannes Haist – 3rd place – lein to tail

The judges: Wolf, Wolfganster ,Toni, Janne, Lenore

Tim Bjisterveld was hurt but had a good time anyway.

Tim Turudija – huge frontside air

Friedrich was skating on edge at all times – lipslide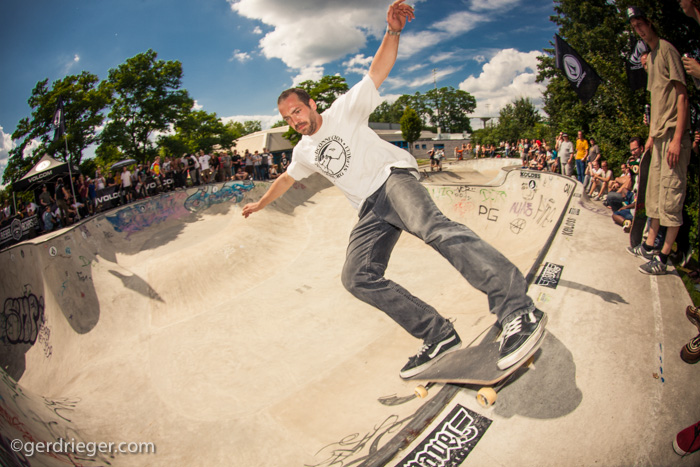 The Dirty Fences were rocking the stage to end a rad day of skating.

Winners Junior: Christian Müller – Timo Krone – Tim Turudija

Winners A Group: Kevin Wenzke – Tyler Edmyer – Johannes Haist


See you next year.